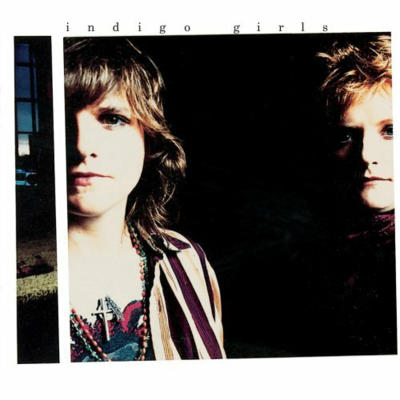 Tuesday night marked another great show coming to Moncton at Casino New Brunswick, 25 years of musical energy rolled into the Casino in the form of the "Indigo Girls".  The last show of their first ever Canadian tour, on which they had so much fun, they already plan to do it again.  First up was opener Jeremy Fisher, Hamilton born and now Ottawa based, Fisher is best known for his single "Shine A Little Light".  Touring across the country with the Indigo Girls was a great treat for him, but it's not the first time he's toured Canada, the last time Fisher spent six months touring from Seattle, across Canada to Halifax, Nova Scotia by bicycle!  The tour, dubbed "One Less Tourbus", travelled 7500 kilometres, included 30 performances, to raise funds for the "Tour des", promoting access to bicycle transport and to education for girls in Africa.  His witty banter with the crowd was as enjoyable as his music, subtle straight man humour, with Paul Simon styled music (and Garfunkel hair).
Recently I had the opportunity to have a great chat with one of the 'girls', Emily Saliers, about life, music, and the future.  A very down to earth lady Emily gushed when mentioning her new Canadian wife Tristin Chapman and their new ten month old baby Cleo.  She reflected on how lucky we were in Canada to respect the love of two people and allow them to get married and how her country, in some states were just starting to follow suit.
As expected there was no great fan fare, blast of lights and sound, the girls simply walked on stage taking their guitars from their stage tech, said hello to the crowd and started to play.  The small but very enthusiastic crowd cheered loudly as the girls broke into the first song of the night in the "Power of Two".   Speaking of the crowd, you could tell that they were fans of the girls, singing along word for word, calling out requests, and later in the show dancing in the aisles. Emily even remarking at one point how they were like 'wood elves' emerging from the wood to dance to a song and then skittering back into the darkness of the forest.  One called out request sparked a groan from Amy as Emily said "we didn't practice that one" and Amy backed it up with "not sure if I remember it, but maybe we'll try it later" (which they did, and they remembered it).
The girls ran through multiple songs, and many instrument changes, everything from guitars, to mandolins, and banjo's.  During one such instrument change Emily remarked on how much fun they were having touring Canada, how friendly us Canucks are, and she chuckled as someone in the crowd politely said "thank-you".
When I asked Emily earlier this month how they had lasted as a group for the last 25 years together, she said quite simply because they have their own lives, they do their own thing, and that they've known each other since childhood; that they know each other so well.  I asked Emily what she did in her downtime away from the world of music and she revealed that she is a 'huge' NFL Football fan, reads a ton, and now spends as much time as she can with baby Cleo.   Amy remarked on the separation during the show, how there is a 'wall' between them when they are writing, they go off and write separately each writing their own songs, then coming together and making harmonies.  Amy even tried to encourage Emily, with help from the crowd, to play one of her new songs for the upcoming album saying one of the best lines of the night, "it's just music, like a river, flowing through the world".  But, Amy wouldn't break and said that we'd have to wait, she liked the experience of new songs coming out for the first time on a new album.
The girls played one if my favourite Indigo Girls songs in "Share The Moon", which just has resonating lyrics for me personally and I was glad that I got to hear them sing it live.  Their musicianship and skill was evident with Emily playing some solid solos on an acoustic guitar and plucking away her banjo.  Amy a talented guitar player also played a mean mandolin throughout the night as well.  When I asked Emily about this musicianship and about her advice to new bands/artists she replied that someone starting out should play, play, play, as much as they can wherever they can, push themselves, try new things.  She also said that they should write good songs, not just a song to have a song, and record good music.  If you have to save a little longer to get with that good studio, or good sound engineer it's worth it and keep playing.  She also said that a band/artist should give of themselves, of their time, their music to help people around them, charities, causes.  This is something that is close to both Amy & Emily's heart with their activism being deep rooted in their souls and their music and their fellowship with Honor The Earth a non-profit organization founded to raise awareness and financial support for Indigenous environmental justice.  They even mentioned the anti-fracking protests being attempted by local native communities in New Brunswick and hoped we all would get out and support their efforts.
Of course the final song of the night, during their encore was the hit song that started it all for them "Closer To Fine", joined by Jeremy Fisher once again on stage to finish off their Canadian tour with resounding sing-along of their hit song.
If you ever get to see the Indigo Girls I'd definitely recommend it, their music is thought provoking, their instrumentation skillful, and their vocal ability well honed.  Once again thanks to the Indigo Girls (and Emily for the great chat), Jeremy Fisher, Casino NB, and Paul Mercs Concerts for a great evening of entertainment!