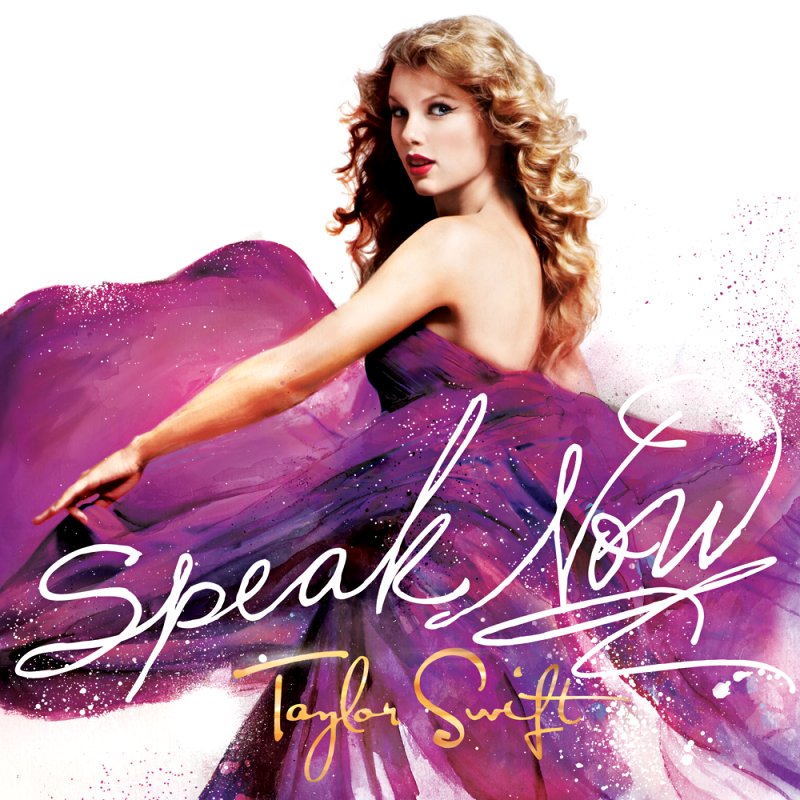 Some call her a brat, whiny, fake, many don't like her and ten times that number do like her…but no one, and I mean no one in recent memory has been pumping out hits and strings of sold out concerts like this young lady in the last five years.
We've watched this young lady progress from teen champion who sang about boys and bubblegum dreams that every girl could wrap a sleepover pajama party around, to a budding young women who has started to explore love and love lost and is bringing us along for the ride on her third studio album, "Speak Now"
One of the things that I think about her that I personally appreciate is the fact that, for example on this album "Speak Now" she wrote every one of the songs herself, no co-writers, all Taylor. I also appreciate that she's actually a musician, that writes a song the old fashion way picking up a guitar or sitting at the piano and not thinking about that next hit but putting her life experiences into the songs. To me that is one of the reason's she has garnered such succes, she's relatable to so many, she writes songs that people want to sing, that people can feel, that touch some part of everyone because they are real.
A testament to her success is the response to "Speak Now" which sold over one 'million' copies in the first week of it's release. Taylor Swift has a built in audience that is growing with her, laughing with her, crying with her on songs like "Back To December", a song many believe to be about her relationship with Taylor Lautner, that talks of a love she regrets walking away from. The title track "Speak Now" talks about her confessions and how she's held back really telling people how she feels, and this album is that confession to all of those individuals. Likely my favorite song on the album is yet unreleased in "Haunted" that is edgy, powerful, rocking…on the "Deluxe Edition*" Haunted also has a really cool 'acoustic version'.
So far there have been 4 hit songs off this fourteen song album, and it's only been on the market six months…for those that like her and for those that don't this young lady shows no signs of slowing down and will carry us along with her on her journey of life in her songs.
1. "Mine"
2. "Sparks Fly"
3. "Back to December"
4. "Speak Now"
5. "Dear John"
6. "Mean"
7. "The Story of Us"
8. "Never Grow Up"
9. "Enchanted"
10. "Better Than Revenge"
11. "Innocent"
12. "Haunted"
13. "Last Kiss"
14. "Long Live"
*Deluxe Edition includes three additional tracks, two acoustic versions, a Pop Remix of "Mine", and thirty minutes of video content: the music video for "Mine", as well as behind-the-scenes footage of its production.
3.5 / 5
http://www.taylorswift.com/